As 2018 slowly starts approaching, there are so many things that race through my mind. Did I accomplish all of my 2017 goals? Did I finish my projects? More importantly, how much did I grow this year– spiritually, mentally, emotionally, and financially. While reflecting, I decided to share 18 things that I plan on doing before 2018 arrives. Of course we only have a few more weeks but why not start now?
1. Reflect on 2017.
Write down your thoughts on 2017. I would recommend using your social media posts to remember what all you accomplished in each month. Write them down and talk about them in details. The best method for me has been to get a journal.
2. Finish your goals.
Although there are only a few weeks left in the year, it's great to get a head start on the new year by finishing your previous goals. Just because it's a new year, doesn't mean you have to have all new goals.
3. Write your 2018 goals.
While you're reflecting and finishing up your 2017 goals, think about how you can begin your 2018. Will you finish a old project or goal? If so, how do to plan to do so. Add your 2017 goals that may have not been completed to your priority list for 2018.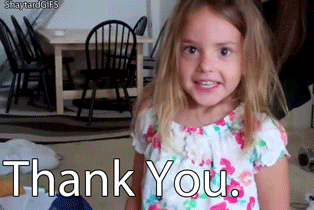 4. Thank your mentors.
The easiest thing to do is forget who has helped you along the way. From your family members to your friends who helped guide you, it's always important to thank your mentors. Shoot them a quick text message, write them on Facebook, or even better, send them a 'thank you' card in the mail. You'll be surprised at how much that can mean to someone else.
5. Reconnect with an old friend.
Sometimes losing contact isn't always someone's fault. Life just happens and people evolve. What's life without change? It's nothing because you wouldn't be growing. It's okay to check in with an old friend to see how they are doing and even look back and laugh at old arguments, disagreements, or the stupid things you both used to do back then.
6. Budget yourself for a new year.
Budgeting has never been my expertise but I was raised in a household that relied heavily on, "what's in the budget." I didn't understand the importance of it until I started paying for everything on my own. We all have financial struggle stories but let's eliminate that and share the knowledge on the importance of budgeting. Save a little more each month!
7. Give.
It is obvious that I put this for several reasons including because I work for a foundation that helps support students in higher education. I see daily what a contribution of $5 can do for a student and their scholarship. Consider giving to a cause before the year is out. Remember, 501-c(3) non-profits are tax deductible. Earn your tax credit for the year by giving the gift of giving. 
8. Forgive yourself.
We've all done stupid and regrettable things in 2017, 2016, and so forth on but what are you doing to learn from those mistakes? We often fault ourselves for careless mistakes including dealing with someone who is toxic, drunken nights, and even not taking school as serious as you should have but moving forward, how will you prevent these things? Learn from your mistakes and forgive yourself with the thought process that it won't happen again. With that, always continue to love yourself no matter what
9. Think of a new hobby to try in 2018.
Want to learn how to play the piano or dance? It's not too late to learn something new. The world revolves around knowledge and majority of it is free. You can learn a new hobby by watching YouTube or even taking classes. Find a way to be able to reflect on your experience of learning a new hobby and share with others.
10. Eliminate one unhealthy habit.
Habits are easy to gain but hard to get rid of. What is that one thing that you know is not healthy for your body, your relationships, or even just to you? Do yourself a favor and REMOVE IT!
11. Step outside of your comfort zone.
While you're removing old habits, find new ones. Step outside of your comfort zone and try something new, connect with someone who you would usually not connect with, and more importantly, be open to new experiences that may be challenging.
12. Unplug for a few days.
Not only is removing a bad habit hard but staying off of social media is even harder. Social media is often the way we keep in contact with family, friends, and even coworkers. I find myself waking up to social media and going to bed on social media. UNPLUG! Take a few days and unplug yourself from what's happening at every moment and start creating moments.
13. Volunteer.
Volunteer at a local shelter or group home. Find a way to give your time towards helping someone else. There are many food drives, clothing drives, and other events that you can be a part of. Make it happen!
14. Try a new workout regiment.
This is my priority for 2018! (haha). Instead of going for a run, try kick boxing or yoga.
15. Write your favorite scripture or quote in five different places.
Be the next 'Mary Jane', (just kidding). Seriously though, what's your favorite quote or bible verse? Write it in five different places. Consider your work place, home, bathroom, car, and maybe your phone as the screensaver. This is a constant remind of your beliefs, truths, and focus.
16. Create a new project for 2018.
Not only should you finish a goal you already started, but also give yourself a new project. This project can be a new business, formulating a new idea, or even building home. THINK BIG!
17. Rearrange your favorite space (at home or in your office).
You know that one space that you just love? Mine just so happens to be my bed! Make that comfortable spot, not so comfortable. The easiest thing for me to do is to sleep my bed and get on social media at my desk. Change it around and I promise you'll find something new to do at your new place. 
18. Rearrange your computer and/or phone.
I am a huge advocate of detoxing. One day I grew so frustrated from being behind on school work and company work that I delete every document on my computer. I literally started over. Was it the best decision? At the time, no but a few days later, I felt so refreshed.
Try it out and let me know how it goes! I'm excited to see where all this brings you as well as how it can impact your focus for 2018!
Thanks for reading,
KKG